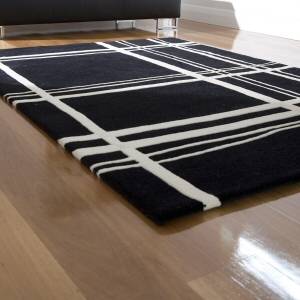 Berber carpeting has quickly become a very popular style, growing in popularity in recent years.  Berber carpet prices will vary, as there are different tiers as far as quality is concerned.
If you're looking for berber carpet prices, there's no set answer as it depends on a number of variables.  However, there's a general range that you should expect to pay, and anything inside the following range should be considered a fair deal.
Olefin
The first level of berber carpeting is olefin.  This is the lowest grade, and an olefin berber carpet will generally sell for about $2 to $2.50 per square foot.  While this is the cheapest option, it will also be the most prone to wear and tear.  However, it may be a great way to go if you're planning on installing this in a room where style takes a back seat to functionality.  As far as berber carpet prices go, these are the lowest you'll generally find.
Nylon
The next step up is nylon berber carpet.  This will generally retail for somewhere between three and five dollars per square foot (or nine times the amount per square yard), and you'll undoubtedly notice the step up in quality.  Many people like to install a nylon berber style carpet in rooms like hallways, and even some bedrooms.  Nylon berber carpet prices are pretty standard across the board, and you'll typically be able to find these options at places like Home Depot, Lowes, and other leading retailers.
Wool
At the top of the berber carpet pricing chain is wool.  The quality of wool can also vary greatly, so the range in prices is wide here.  On the lower end, you may be able to find some wool berber carpets for as low as $5 per square foot.  However, the wool berber carpet cost for the highest quality carpeting can go as high as $12.
Many believe that wool epitomizes the berber look, and couldn't imagine a berber style carpet without it being comprised of wool.  People praise the longevity of wool berber carpets, and many believe that this alone justifies the high wool berber carpet prices that scare off some buyers.
These are the softest and easiest on the feet, and generally very comfortable to walk on.  The wool loops look great in these and typify the berber style that people are generally looking for.  They're also hypoallergenic, and easy to clean and maintain.  Those with pets and children would benefit from berber carpets, and might be keen to shop around for the best wool berber carpet prices.
Finding The Best Prices
It would be a good idea to shop both locally and online for the best berber carpet prices.  In the case of smaller retailers, they'll usually be negotiable with their rates, and showing them a better deal that you found online could easily lead them to reduce the carpet's price per square foot.
Shop wisely for your berber carpet, and you'll be sure to find some attractive deals.  Use this guide as a means of knowing the industry standard for berber carpet prices, and you'll save yourself the stress of wondering whether you've gotten a fair deal.
Finally, make sure once you invest in your Berber carpet, you properly take care of it as well to protect your investment.